Iran
9th of Dey (Dec. 29), day of re-allegiance with Supreme Leadership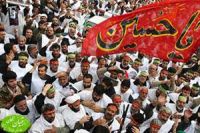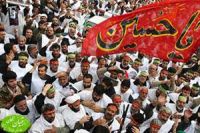 Spokesman of Iran's Majlis said Iranian people showed on Dey 9 (December 29) that they prudently scrutinize all political activities and they will not let seditionists do anything.
According to IRIB, Abdul Reza Mesri spokesman for the Islamic Republic of Iran Majlis said the Dey 9 epic was the day of prudence and renewal of allegiance of the Ummah with leader, adding, "People annihilated sedition with their several million strong presence and everybody with any political tendency came to display their prudence through covenant with leadership."
The Iranian MP considered vigilance, prudence, and solidarity of the Iranian nation as the factors of formation of this glorious epic in the history of the Islamic Republic of Iran and noted that the leader's foresightedness and wise decisions led to the thwarting of the plots of seditionists.
Ninth of the Iranian month Dey corresponding to December 29 is the day when the Iranian nation massively poured to the streets to demonstrate their absolute obedience of and support for leadership thereby obliterated the conspiracies of the ill-wishers and western-orchestrated seditionists who had tried their best for the past 8 months to topple the Islamic Republic.