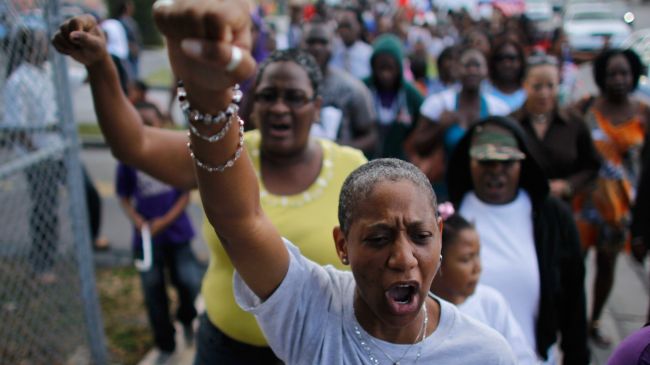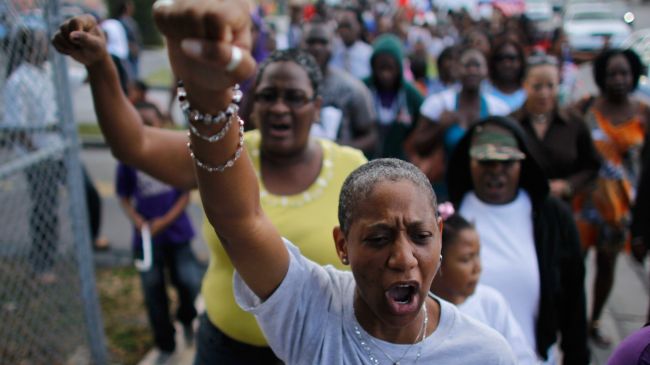 More than a million people in the United States have signed a petition to demand the prosecution of a neighborhood watch guard who killed an unarmed African-American teen last month.
Organizers of the activist group Change.org who launched the campaign said that they passed the million threshold on Thursday.
The campaign was launched shortly after George Zimmerman, a volunteered guard in the gated community of Sanford, Florida, killed Trayvon Martin in February.
Zimmerman was released after claiming that he acted in self-defense. Martin's parents, however, rejected the claim.
"A cell phone, his headphone, a pack of skittles and an Arizona Iced Tea was the only thing he had on! I can't figure out how he's going for self-defense," said Tracy Martin, Trayvon's father.
The failure of the police to press charges against Zimmerman has sparked a massive fury in African-American community in the US, with many saying that Trayvon was a victim of racial profiling.
On Thursday, Sanford Police Chief Bill Lee announced that he would temporarily leave his post due to the "distraction" he has become in the case. Lee's department has been heavily criticized for failing to arrest Zimmerman.
Meanwhile, Florida's representative in the US Congress has also called the killing a hate crime.
The US Federal government has launched an investigation into the teen's death amid the public outcry.