Iran
A new zionist-backed Terrorist Group Claims Responsibility for Failed Attack in Chabahar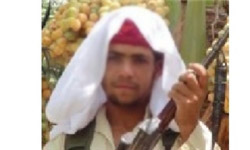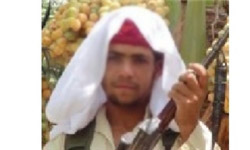 A new zionist-backed terrorist group which introduced itself as 'Iran Ansar Movement' claimed responsibility for the Friday attack in Iran's Southeastern port city of Chabahar.
According to a report by Asr Hamoun website, the group claimed in a statement that it has attacked a post of the Islamic Revolution Guards Corps (IRGC) in an operation codenamed 'Ra'ad 1' and killed tens of people.
The group also posted a photo of the suicide attacker and introduced him as Hamzeh Saravani.
Two Basij (volunteer) forces were martyred after they stopped the suicide bomber from entering a mosque in Chabahar in Iran's Southeastern province of Sistan and Balouchestan on Friday.
The suicide bomber tried to enter Imam Hossein (PBUH) mosque in Chabahar but was identified by Basij forces before he could enter the mosque.
The bomber began to escape the scene and detonated the explosives device 400 meters away.
Two young Basiji forces were martyred in the incident. Morteza Asoudeh, was martyred on the scene of the explosion and another one, Hamed Bazi, died of his wounds in hospital.
Meantime, Deputy Governor-General of Sistan and Balouchestan Province for Security and Political Affairs Rajabali Sheikhzadeh told FNA on Friday that 6 other people, including three children, were also injured in the attack.