Asia-Pacific
World News
A passenger sits by the door of a train that came to a halt after a man set himself on fire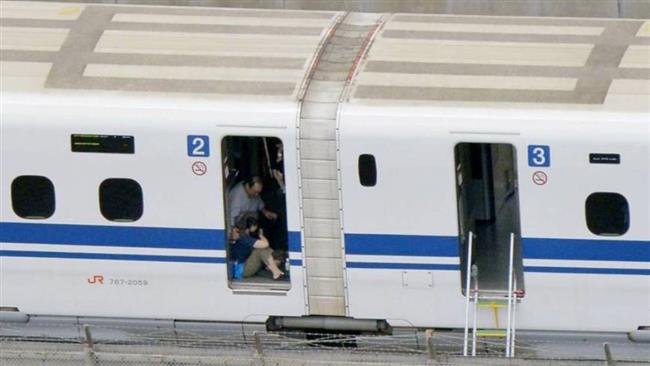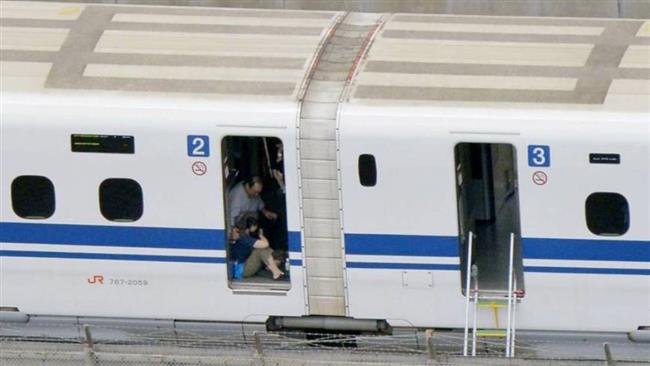 At least eight passengers have been injured after a man set himself on fire on a Shinkansen bullet train in Japan.
Two of the victimns were seriously injured, according to authorities who were on the scene on Tuesday.
Local media initially reported that the two were feared dead after suffering cardiac arrest.
The passenger poured a flammable liquid on himself and set it alight in the first carriage of the train, according to a railway operator.
The train was on its way to the city of Osaka after leaving the capital Tokyo when the incident happened.
Japan's national news agency, the NHK, has reported that the man, who set himself on fire, died before officials could arrest him.
The motive behind the incident was not immediately known, and officials said they were still investigating the incident.
Police suspect another person might have been involved, but they are not yet certain.
The Central Japan Railway Company said all services on that section of the line were halted shortly after the incident.