North America
A Satanic US governor calls Blacks, Hispanics 'enemy'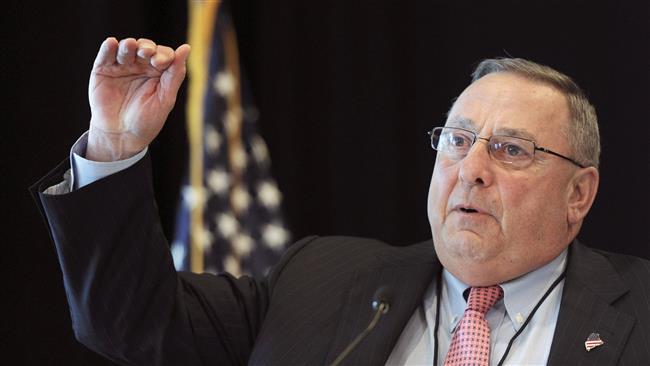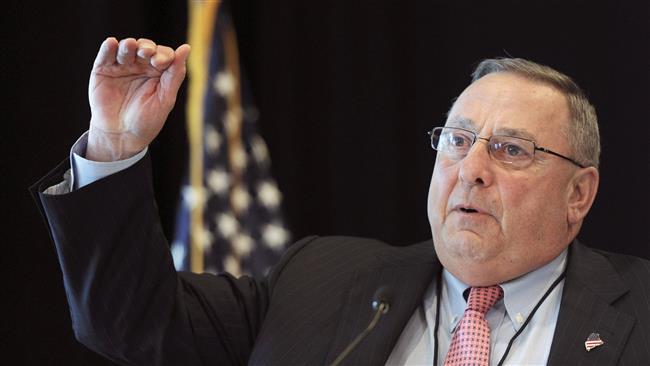 A US daily that released a video of the Republican governor of Maine referring to Blacks and Hispanics as "the enemy," has apologized on behalf of the state for twice electing an "unfit" governor.
"Please forgive us – we made a terrible mistake. We managed to elect and re-elect a governor who is unfit for high office," wrote the editorial board of local Portland Press Herald in its online issue as quoted in a report by the UK-based Guardian on Saturday.
Maine Governor Paul LePage had stated during a town hall event in North Berwick earlier in the week that the majority of drug dealers detained in his state were African American or of Hispanic origin, raising concerns over potential racial profiling by local law enforcement authorities.
"I don't ask them to come to Maine and sell their poison," LePage proclaimed , "but they come. And I will tell you that 90-plus percent of those pictures in my book, and it's a three-ring binder, are black and Hispanic people from Waterbury, Connecticut, the Bronx and Brooklyn. I didn't make the rules – I'm just telling you what's happening."
At a subsequent news conference, the video of which was published by the daily, the governor added, "Look, the bad guy is the bad guy. I don't care what color he is. When you go to war, if you know the enemy and the enemy dresses in red and you dress in blue, then you shoot at red… You shoot at the enemy. You try to identify the enemy and the enemy right now, the overwhelming majority of people coming in, are people of color or people of Hispanic origin."
Following the remarks, the Maine chapter of the American Civil Liberties Union (ACLU) filed a public-records request seeking access to the three-ring binder that LePage was referring to at the town hall meeting in North Berwick.
In a Thursday statement, executive director of ACLU's Maine chapter, Alison Beyea, cited LePage's assertion that Maine police were nine times more likely to arrest people of color for selling drugs than white people and stated, "We know white people are just as likely to commit drug offenses."
"This alarming disparity in arrests raises significant concerns that Maine law enforcement is participating in unconstitutional racial profiling … We look forward to examining the governor's records so we can get to the bottom of this and hold our elected officials accountable to the constitution and the rule of law," Beyea further emphasized.
LePage has made other controversial comments about race. Back in January, he claimed his state's drug problems were due to "guys with the name D-Money, Smoothie, Shifty" who travelled to Maine and "half the time they impregnate a young white girl before they leave."
 According to the report, LePage supported and compared his harsh approach to the Republican presidential nominee Donald Trump last February, telling the syndicated Howie Carr radio show: "I was Donald Trump before Donald Trump became popular, so I think I should support him since we're one of the same cloth."