Iran
A short glance at Iran's new elected President Hassan Rouhani's political life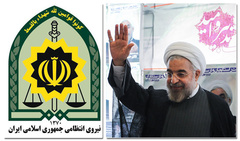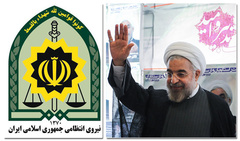 The Iranian President-elect Hassan Rouhani born on 12 November 1948 is an Iranian politician. He is a lawyer, academic and diplomat. He has been a member of the Assembly of Experts since 1999, member of the Expediency Council since 1991, member of the Supreme National Security Council since 1989, and Head of the Center for Strategic Research since 1992.
Rouhani has been also deputy speaker of the 4th and 5th terms of Iranian Parliament and Secretary of the Supreme National Security Council from 1989 to 2005. In the later capacity, he was also heading Iran's former nuclear negotiating team and was the country's top negotiator with the EU three – UK, France, and Germany – on the Iran's nuclear program.
On 7 May 2013, Rouhani registered for the presidential election that was held on 14 June 2013. He said that he will prepare a "civil rights charter", restore the economy and improve rocky relations with the West if he is elected. As early vote counts began coming in, Rouhani took a large lead. He was elected as President of Iran on 15 June. He will expectedly take office on 3 August 2013.
Rouhani won Friday's presidential election in Iran, carrying about 50.71 percent of the votes according to official tally.