Palestine
A significant increase in Israeli violations in WB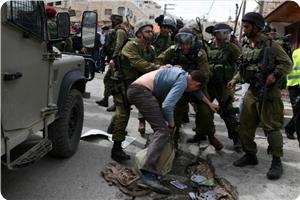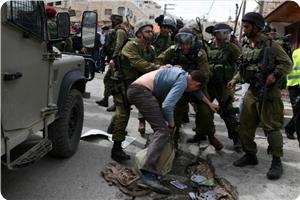 Ahrar center for prisoners studies confirmed that Israeli violations have noticeably escalated during the third week of March in the occupied West Bank.
In its weekly report on Israeli violations, Ahrar center stated that the third week of March has witnessed a noticeable escalation in Israeli settlers and forces' violations against Palestinians and their properties throughout occupied West Bank.
"Shooting the Palestinian minor Youssef Shawmreh, 16, by Israeli soldiers for allegedly trying to pass through the Apartheid Wall was the most prominent Israeli crime during last week," the human rights center said.
Israeli forces and settlers have carried out several raids and break-ins into Palestinian towns and cities in West Bank last week mainly in Nablus, al-Kahlil, Jenin , Ramallah and Salfit.
In Nablus, Israeli forces stormed Palestinian villages southern the city and erected number of checkpoints, while Israeli settlers uprooted more than 20 olive trees in Hawara town and sprayed over 55 olive trees with toxic chemicals in Jalud town.
Three Palestinian were injured after being stoned by Israeli settlers near Za'tara checkpoint south of Nablus.
On the other hand, Israeli forces handed over notifications for the demolition of three Palestinian building under construction in al-Tawil area in Nablus.
In Salfit, settlers from Revava settlement have bulldozed agricultural lands and performed religious rituals before leaving.
Revava is one of 23 Israeli settlements established in Salfit in 1991 at the expense of Palestinian villages in the city.
In addition, Israeli occupation continued its settlement expansion projects in five settlements built on Salfit lands.
Meanwhile, two Palestinian young men were injured with rubber-coated bullets fired by Israeli soldiers at the entrance to Jalazoun refugee camp, north of Ramallah.
As a result, clashes were erupted in the camp where dozens of camp inhabitants were treated for gas inhalation after the IOF soldiers showered the camp with teargas canisters.
In al-Khalil, Israeli forces have also stormed different areas in the city and conducted raid and arrest campaigns in its villages and towns.
Source: Ahrar