Palestine
A zionist succes story: Over 40 zionist israeli Paratroopers Injured during Exercise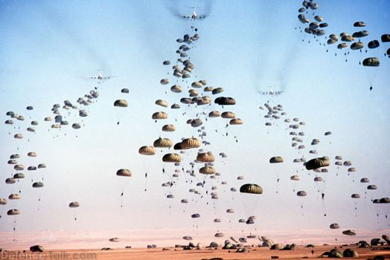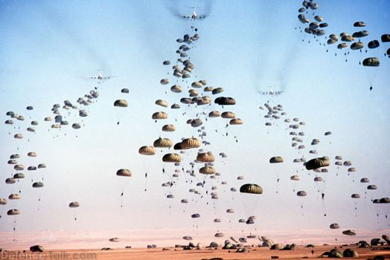 More than 43 Israeli paratroopers were moved to Soroka Medical Center in the zionist israeli settlement of Beer Sheeva, after they were injured while practicing parachuting, israeli Channel 10 reported Wednesday night, indicating that some of them were suffering fractures in various parts of their bodies.
"More than 35 soldiers are still suffering injuries in their backs and other parts, and 40 of them are lying in the hospital," Channel 10 added.
A satanic zionist military spokeswoman had earlier stated that "over 1000 paratrooper in the army took part in Tuesday and Wednesday's military maneuver that included parachuting in the Al-Naqab desert."
"The goal out of this maneuver is to examine the soldiers' potentials in airdropping around 1000 soldier in 70 minutes," she added.