Iraq
Middle East
Abadi Calls on Niniveh Locals to Be Ready to Liberate Their Cities from ISIL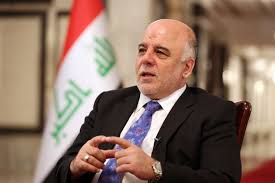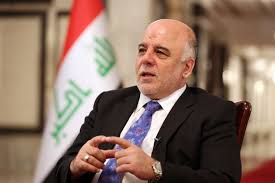 Iraqi Prime Minister Haidar Al-Abadi called on Niniveh locals to prepare themselves for liberating their cities from ISIL terrorists, warning the corrupted officials who trade the Iraqis' blood.
Abadi considered that ISIL is now in a weakened position and that soon it will be widely defeated.
"The terrorist ISIL gangsters are facing clear defeat. After the victory of our heroic forces in Fallujah, ISIL could not even escape from the desert," he said in a meeting with Interior Ministry officials on Friday.
"ISIL major defeat will happen soon," he declared, "We will raise the Iraqi flag in Nineveh as we did in Fallujah."
Abadi believes the deadly recent attack in Karrada aimed at avenging our Iraqi forces' victories.
"The terrorist attack in Karrada aimed at avenging our great victory in Fallujah that caught the world's attention."
"They depend on cowardly explosions and targeting civilians. By doing this, they want to prove that they are still alive and have influence in order to get financial support and attract other terrorists to join them."
He also issued a warning to those officials who are involved in corrupt deals.
"There are people who are trading the blood of the Iraqi people for political gain at a time when we should be united against terrorism that targets all of us."