Iraq
Abadi: Gulf States Have to Thank Iraq Rather than Harming It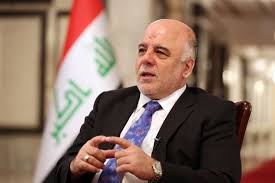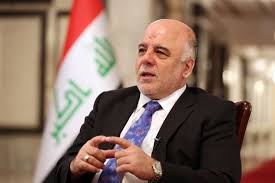 Iraqi Premier Haider Abadi stressed that there are huge numbers of volunteers who are willing to join the fight against the Takfiri group ISIL (so-called Islamic State in Iraq and Levant).
The PM's office released a statement in which it said Abadi held Iftar dinner on Tuesday with fighters of the Popular Mobilization Forces (PMF) in Zaydan area, Sumaria TV reported on Wednesday.
Following Iftar, Abadi praised PMF fighters, stressing that they are advancing and securing achievements against ISIL in several areas.
"We are victorious… We are advancing against ISIL gangs," Abadi said, noting that Iraq has "convinced the world to stand beside us against terrorism."
He stressed that despite fierceness of the war, there are huge numbers of people who are asking to join the ranks of the MBF.
"We are fighting for our land, honor, dignity and our holy sites… Iraqi mothers, children are proud of our fighters."
Meanwhile, Abadi lashed out at Gulf states, saying that these countries have to thank Iraq, rather than harming it because it is fighting terrorism that poses threat to the entire region.