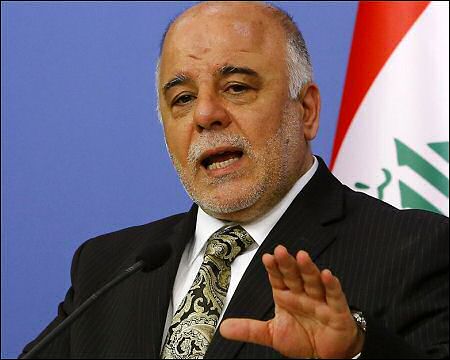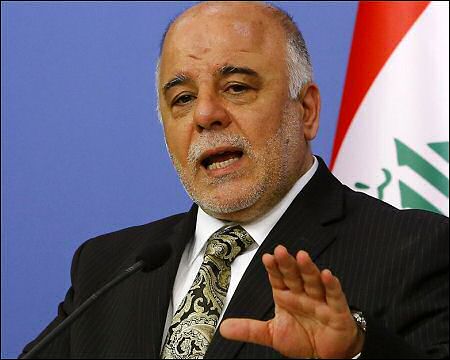 Iraqi Prime Minister Haider al-Abadi and Turkish President have held a telephone conversation, in what is seen as a major step towards settling a yearlong feud over the presence of Turkish forces in northern Iraq.
Abadi stressed the importance of Iraq's sovereignty and the immediate resolution of the Ankara-Baghdad tensions through concentrating efforts on curbing terrorism.
The Iraqi prime minister also called for constructive cooperation between the two countries "based on brotherly relations and good neighborly ties, as well as mutual respect for sovereignty and territorial integrity."
Abadi went on to say that Baghdad is working hard to provide security and prosperity for all Iraqis by regaining full control over the country.
Relations between the two countries were strained last December, when Turkey deployed some 150 soldiers, equipped with heavy weapons and backed by about two dozen tanks, to the Bashiqa military camp on the outskirts of Mosul, where a major operation is underway by Iraqi forces to liberate the city from Daesh terrorists.
Baghdad has repeatedly called on Ankara to withdraw its forces from the region, describing Turkey's military presence in Iraq as a violation of its sovereignty.
On October 17, Iraqi army soldiers, supported by pro-government Popular Mobilization Units and Kurdish Peshmerga forces, launched a joint operation to retake Mosul, Daesh's last urban bastion on Iraqi territory.