Palestine
Middle East
Resistance Axis
Abbas meeting with Gantz stab in back of West Bank intifada: Hamas
The Hamas resistance movement has condemned a meeting between Palestinian President Mahmoud Abbas and Israeli minister of military affairs, Benny Gantz, as "a dagger in the back of the intifada (uprising)" in the West Bank, saying it weakens opposition to the normalization of ties with the occupying regime.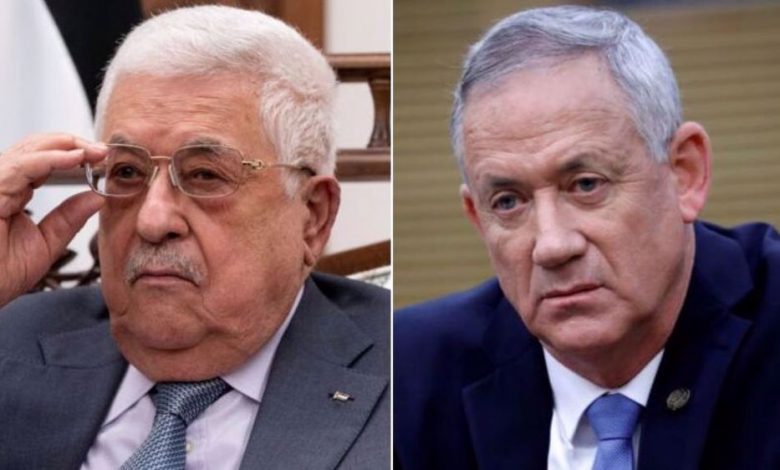 Gantz hosted Abbas at his home in Rosh Ha'Ayin on Tuesday night. It was the second meeting between the two, who first met in Ramallah back in August.
It also marked the first time the Palestinian leader held talks with a senior Israeli official in the occupied territories since 2010.
In a post on his Twitter account, Hamas spokesman Hazem Qassem said the meeting is "condemned and rejected by all [Palestinian] patriots as it has deviated from the national spirit of our people."
"This meeting coincides with the attacks of [Zionist] settlers on our people in the West Bank. It adds to the crimes committed by the Palestinian Authority leaders and is considered a dagger in the back of the intifada (uprising) in the West Bank," he added, referring to increasing tensions between the Palestinians and Israeli settlers in recent weeks.
Warning that the development would deepen the Palestinian political divide, Qassem said, "[It] complicates the situation in Palestine, encourages those sides in the region who want to normalize with the occupiers, and weakens the Palestinian position against normalization."
Tuesday's meeting lasted two and a half hours and was attended by the coordinator of operations in the occupied territories, Major General Rassan Aliyan, Palestinian Minister of Civil Affairs Hussein al-Sheikh and Palestinian Security Chief Majed Faraj.
Sheikh said in a tweet that the meeting "dealt with the importance of creating a political horizon that leads to a political solution in accordance with international legitimacy solutions."
The two sides, he continued, also discussed "the tense conditions in the field due to the practices of settlers" against Palestinians.
The Israeli opposition Likud party criticized Gantz's meeting with Abbas, saying that Prime Minister Naftali Bennett "is returning Abu Mazen (Abbas) and the Palestinians to the agenda. Dangerous concessions to Israel's security are only a matter of time."