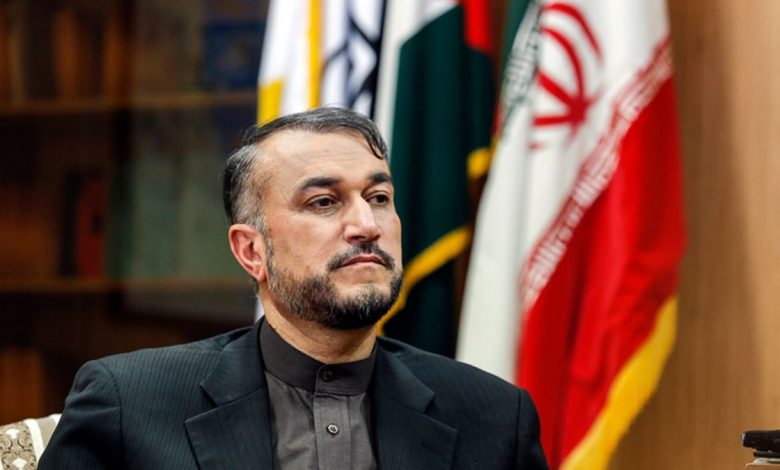 Senior Foreign Advisor to Iran's Parliament Speaker Hossein Amir Abdollahian received representatives of the Palestinian Hamas and Islamic Jihad resistance groups in Tehran on Thursday.
As he met with Hamas' Khaled Al-Qadoumi and Nasser Abu Sharif, Abdollahian decried the normalization deals of some Arab countries with the Israeli regime as a "ridiculous show."
"We only recognize one country that is called Palestine and its historical and cultural capital is the Holy Quds," Abdollahian said as quoted by Iranian media.
"Undoubtedly, [Israeli Prime Minister Benjamin] Netanyahu has reached the end of the line and the Zionists have no place and no future in the region," Abdollahian said.
The Iranian official further said that the Zionists are in the worst domestic political situation noting that the "political stalemate in the Zionist regime and the fear of the resistance are the two main components of the current fake regime."
"Naturally, moving towards normalization of relations with the fake and terrorist regime of Israel is a wrong decision and a sign of lack of identity."