Palestine
Abu Marzouk: Cairo's indirect talks with Israel might restart next week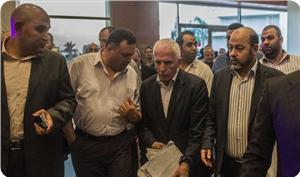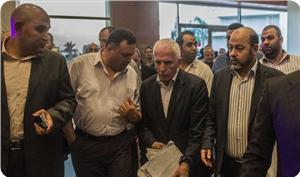 Member of Hamas's political bureau Mousa Abu Marzouk said that the indirect talks with Israel are expected to resume in Cairo next week to finish discussing several contentious issues.
In a political symposium held Wednesday in Gaza, Abu Marzouk added that his Movement has not been told about a specific date for the next week's talks.
The Hamas official explained that the talks are intended to address outstanding issues that have not been settled during the ceasefire meetings, especially with regard to the blockade on Gaza and the entry of construction materials.
On August 26, the Israeli and Palestinian sides had reached a long-term truce under the auspices of Egypt. The deal obliged Israel to open its commercial crossings with Gaza and expand the fishing zone, and delayed the discussion of unsettled issues for no later than one month after the ceasefire agreement.
Despite its obligations under the truce agreement that had been signed two weeks ago, Israel has not started taking concrete steps to lift its blockade on Gaza or end its movement restrictions at Gaza crossings.