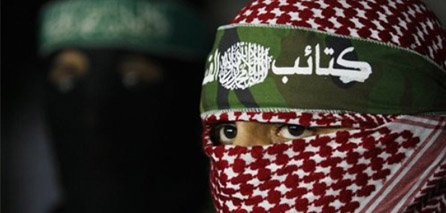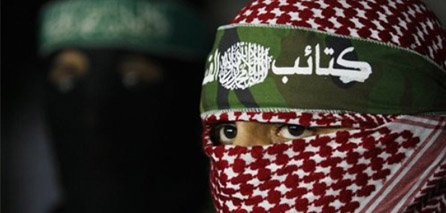 Al Qassam Brigades, the military wing of the Islamic Resistance Movement, Hamas, refute the Zionist accusations made by Zionist Prime Minister Benjamin Netanyahu.
In a military statement released late Thursday night, the spokesman of al-Qassam Brigades, Abu Obeida, declared total non-involvement of missiles' attacks targeted the usurped city of Um-al-Rashrash in occupied territories of Palestine 48 few days ago.
The Brigades confirmed that the limits of its military work is inside the historical land
of Palestine.
Abu Obeida said in an exclusive statement for Al-Qassam website" We welcome any resistance targeting Zionist occupation, whether from inside Palestine or elsewhere, but we have an initial position not to use any Arab country for carrying out any military operations, and limits of our military work is only inside the historical land of Palestine.
Commenting on the allegations of the Prime Minister of Zionist occupation, "Benjamin Netanyahu that" the Qassam rockets were fired towards the city of Umm-al- Rashrash, by the Qassam Brigades," Abu Obeida said that: " Qassam Brigades would not have been afraid of declaring its operations very clearly when implemented".
In addition, Abu Obeida asserted that the accusations made by Zionist enemy against Al- Qassam Brigades of being behind firing missile from Egypt,( according to him) is an attempt to mix cards and export crisis, to justify possible aggression against Gaza Strip.
"We warn from following such Zionist propaganda , by any Arab party which would be considered as treasonable work and a cover for the Zionist attempts." he added.
Eventually, Abu Obeida ended his speech for al Qassam website as saying:" We warn from planned and aggressive scenarios aim hard to have a cover."