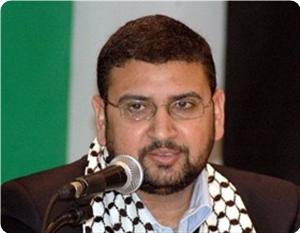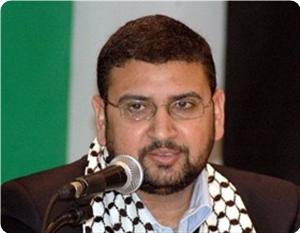 Hamas spokesman, Sami Abu Zahri, said that the Israeli occupation is going to end soon in the light of the Arab and Muslim support, noting that the Palestinian people and factions are certain of their victory.
Abu Zahri stated, in his speech during a mass demonstration organized by the Palestinian national and Islamic forces on Tuesday in the forty-fifth anniversary of Naksa which started from Gaza Unknown Soldier Square to the UN headquarters, that the Palestinian people has entered a more hopeful phase, " we are sure of our victory in the light of the recent streak, liberation of the Gaza strip, steadfastness in Furqan battle, Wafa Al-Ahrar exchange deal, and the last strike of dignity," he said.
The Palestinian people led by the national and Islamic forces stressed on the Palestinian rights, he added, all the plots against our people will not succeed to discourage them to defend their lands and rights, adding that Palestinian people became closer to victory with the Arab spring.
We have no choice but to restore our rights through resistance, he added, confirming that no people ever regained their land and rights through begging. "We will resist till liberating every inch of our land and restoring our rights, we will remain loyal to the Palestinian people's rights and its basic constants," he said.
The participants raised Palestinian flags and banners and slogans that emphasize the Palestinian rights and their right of return.