Palestine
Abu Zuhri: rumor about Hamas controlling WB is Israeli incitement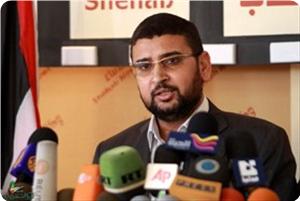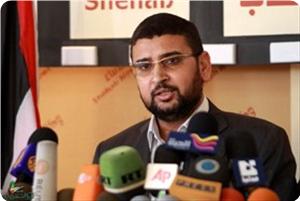 The Islamic Resistance Movement Hamas spokesman, Sami Abu Zuhri, denied claims by Israeli reports that Hamas intends to take control over the West Bank, considering such reports as Israeli incitement to drive a wedge between Palestinian factions.
Abu Zuhri told Quds Press, commenting on an article published in the British newspaper "Sunday Times" entitled "Israel fears plot by Hamas to seize West Bank", that these rumors aimed to obstruct the national reconciliation and to justify targeting the resistance in the West Bank.
The Israeli reports, published on Sunday Times alleging that Hamas intends to launch a coup in the West Bank, are an Israeli incitement to drive a wedge between the Palestinian forces, and to provide additional justification to security services in the West Bank to continue its violations," Abu Zuhri said.
He denied these Israeli allegations, emphasizing that the repressive campaign against Hamas supporters in the West Bank is still continuing.
Abu Zuhri stressed on Hamas' adherence to the national reconciliation, saying that the movement is ready to resume efforts to achieve reconciliation, insisting that they are waiting for an invitation by President Mahmoud Abbas to start these meetings.
The British newspaper "Sunday Times" has published on Sunday an article by its correspondent in Tel Rabii (Tel Aviv), Uzi Mahnaimi, entitled "Israel fears plot by Hamas to seize West Bank" saying that "The Israeli prime minister, Binyamin Netanyahu, has been warned by his intelligence services that the Islamist group Hamas could seize power in the West Bank, just as it did in Gaza five years ago."
The article claimed that a report issued by the military intelligence service, explained that "Hamas sleeper cells in the West Bank had been ordered by Khaled Mashal, its political leader, who is based partly in Egypt, to prepare for a struggle to take control. The analysis is supported by the security service Shin Bet."