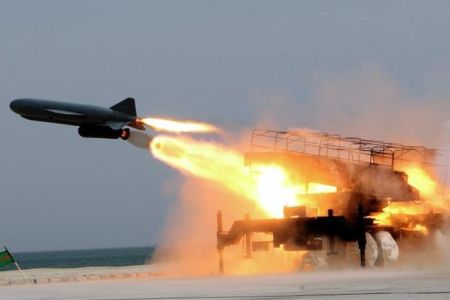 Iran's Islamic Revolution Guards Corps (IRGC) says the Islamic Republic's advanced missile technology showed the country's "invincibility" in the face of the enemies.

On Tuesday, the Commander of the IRGC Ground Forces Brigadier General Mohammad Pakpour hailed Iran's "achievement of high missile technology and optical facilities despite the enemies' sanctions,".
The achievements "testify to the invincibility" of Iran's armed forces, he said.
"The advancements trigger the disruption of the schemes, objectives and equations of the enemies."
The official also said "the Iranian nation's resistance against global arrogant powers" has become the inspiration for the recent popular uprisings across North Africa and the Middle East.
"The decay and defeat of different revolutions in the world, which had Socialist, Marxist and other roots, have proven for the people of the world that the movements which do not have a divine origin will never succeed."
In recent months, a wave of revolutions and anti-government uprisings has swept the Arab world.
In January, a revolution in Tunisia ended the despotic rule of former President Zine El Abidine Ben Ali.
In February, another revolution led to the ouster of the US-backed Egyptian ruler Hosni Mubarak following three decades of authoritarian rule.
Other uprisings have erupted in Libya, Yemen and Bahrain.