Asia-Pacific
Activists gather in Tokyo to condemn US nuking Nagasaki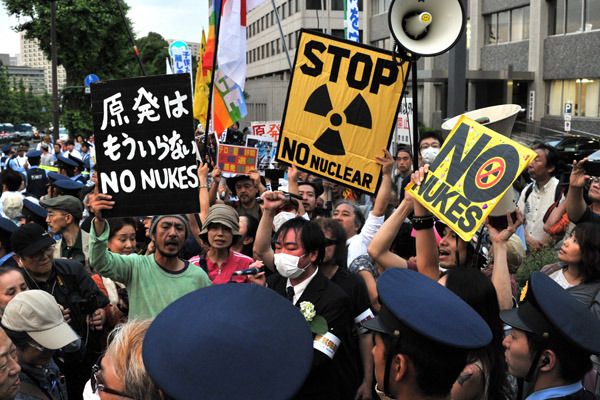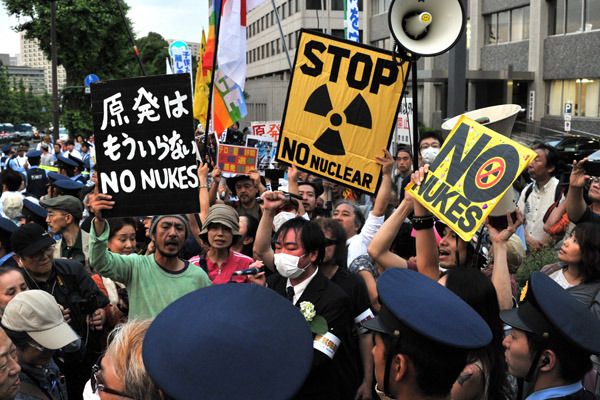 A group of activists have gathered in front of the American embassy in Tokyo, condemning the US nuclear bombing of Nagasaki in 1945.
They said the Japanese nation will never forget the US nuclear attacks against Hiroshima and Nagasaki as about 6,000 people gathered at a peace park near the epicenter of the 1945 blast on Thursday.
Washington sent its Ambassador John Roos to Nagasaki for the first time this year, a year after his deputy attended the ceremony.
The attack on Nagasaki came just three days after the United States dropped an atomic bomb on the western city of Hiroshima in the closing days of World War II.
The bomb attack on Hiroshima killed an estimated 140,000 people, and the one dropped on Nagasaki claimed the lives of around 70,000 victims. Yet the nuclear radiation continued to claim thousands of more lives over the following years.
The US is the only country to have ever used atomic bombs against another nation.
The anniversaries of the two bombings are of great significance to Japan now against the backdrop of last year's disaster at the Fukushima Daiichi nuclear power plant. The Fukushima disaster that was caused by a huge earthquake and tsunami has occasioned a growing wave of anti-nuclear sentiment in the country.
Japanese Prime Minister Yoshihiko Noda has announced a policy shift towards reducing the East Asian country's dependence on nuclear energy by promoting the development of alternative energy sources.