Iran
Admiral Habibollah Sayyari: Iran to expand naval presence in high seas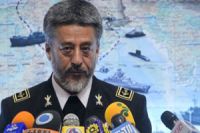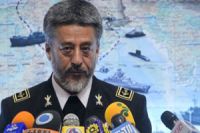 The Commander of Islamic Republic of Iran Army's Navy, Rear Admiral Habibollah Sayyari, has noted that Iran's Army will expand its naval presence in high seas with the intention of boosting its combat capacity for defending Islamic Iran's interests.
According to IRIB World Service, he underlined that Iran Army's Navy has fulfilled all of its set goals for this year, including equipping and promoting the scientific capacities of the naval forces.
He also reported that Jamaran-2 destroyer which is currently under construction, will be completed and launched next year, while reminding that this destroyer maintains a more advanced technology in comparison to the domestically produced Jamaran-1 destroyer.