Iran
AEOI Chief: Iran to Build More N. Power Plants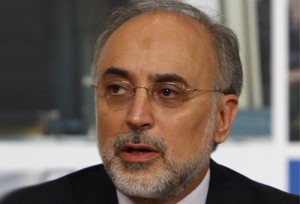 Iran has plans to generate more electricity through the nuclear energy in the coming years, Head of the Atomic Energy Organization of Iran (AEOI) Ali Akbar Salehi announced on Wednesday.
"We are considering construction of power plants along the coasts of the Persian Gulf and the Caspian Sea as well as the Central parts of Iran, but priority is given to the Persian Gulf coasts because we want to pave the way for (construction of) water desalination facilities to supply drinking water for the Southern provinces of Iran," Salehi told reporters today.
Iranian officials say the Persian Gulf country needs enough atomic reactors to generate a total of 20,000 megawatts of electricity by 2020.
Deputy Head of AEOI Mohammad Ahmadian announced in mid-September 2012 that Iran has identified 34 potential sites for building additional nuclear power plants.