Iran
AEOI Spokesman: Iran Waiting for IAEA's Positive Report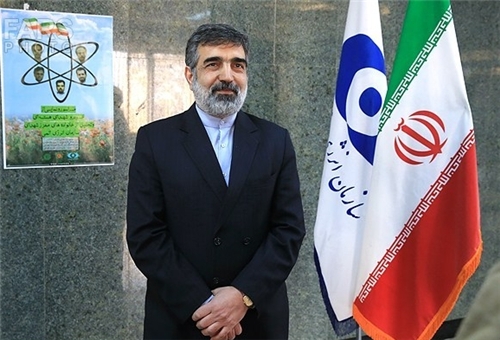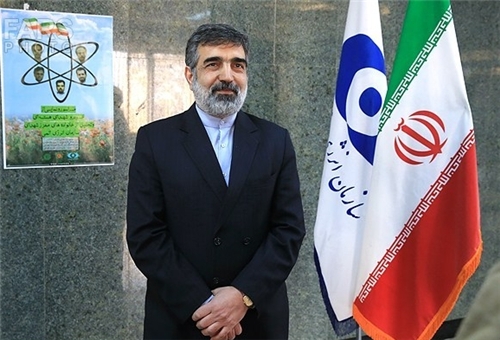 Iran has cooperated with the International Atomic Energy Agency's inspectors and officials to obviate the concerns of certain countries about its peaceful nuclear program, a spokesman of the Atomic Energy Organization of Iran (AEOI) said, adding that Tehran is now waiting for the IAEA's positive report.
"We want to say explicitly that we are waiting for the IAEA Director-General's positive report to the Board of Governors on the six topics of cooperation," Behrouz Kamalvandi told reporters in Tehran on Sunday.
His remarks came after experts from the IAEA and AEOI wrapped up the second day of their talks in Tehran on Sunday and issued a statement at the end of their meeting.
Elaborating on the statement, he said, "The statement says that Iran has done whatever it should have and the IAEA appreciates the Islamic Republic of Iran for its extensive cooperation."
Kamalvandi stressed that Iran wants the IAEA's statement to be reflected in its upcoming report, and said, "We expect them to accept that the Islamic Republic has done its duties."
The Sunday negotiations between Iran and the Agency were focused on their mutual cooperation in accordance with a joint statement issued on November 11, 2013, by the two sides within the framework of mutual cooperation.
Iran's Representative to the UN nuclear watchdog Reza Najafi led the Iranian delegation, while the UN nuclear body's delegation was led by Deputy IAEA Director-General Tero Varjoranta.
The first day of the talks was held in two morning and afternoon sessions in the Iranian capital on Saturday.
On Saturday, Kamalvandi underlined that the process of talks between Iran and the IAEA was "good, constructive and moving forward".
He added that the first day of talks which ended on Saturday took nearly five hours, noting that the two sides discussed six issues which were agreed upon in a joint statement signed between Tehran and the IAEA.
Kamalvandi pointed out that the IAEA delegation also expressed satisfaction with Iran's cooperation in implementing the deal with the UN nuclear body.
The IAEA team arrived in Tehran on Friday to hold talks with Iranian officials.
Early in November, Director-General of the IAEA Yukiya Amano and Head of the AEOI Ali Akbar Salehi signed a joint statement in Tehran which presented a roadmap for future cooperation to resolve the remaining issues between the two sides.