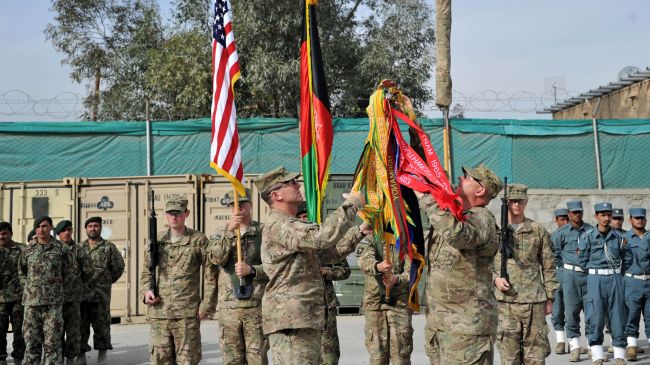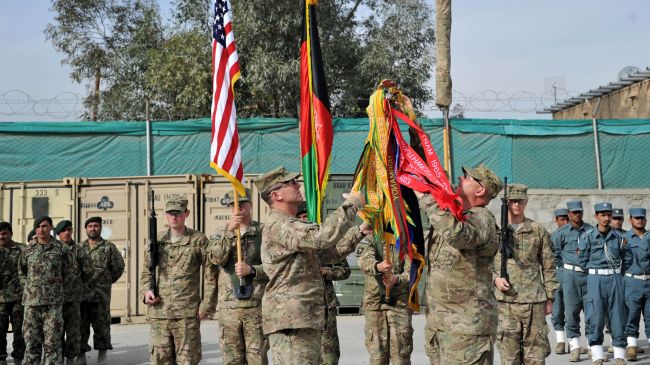 President Hamid Karzai says the Afghan national army will lead all military operations across Afghanistan as of June 19.
"Afghan National Security Forces (ANSF) will lead all military operations from tomorrow," Karzai told a Tuesday ceremony in the capital, Kabul.
During the ceremony attended by high-ranking Afghan officials and the NATO Secretary General Anders Fogh Rasmussen, the US-led troops handed over responsibility for military operations in the country to the Afghan national army and police.
Karzai announced that Afghan forces are prepared to maintain security in Afghanistan.
The Afghan president also called for an end to the US-led air raids on Afghans' homes.
The US-led NATO military forces will have a supporting role in the military operations.
The transition is a major milestone of the US-led war that removed the Taliban from power in 2001.
But insecurity continues to rise across the country, despite the presence of thousands of US-led troops in Afghanistan.
Foreign troops should leave Afghanistan by the end of 2014 according to a withdrawal timetable.