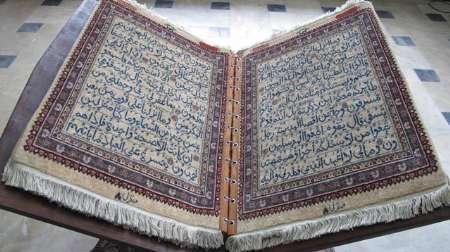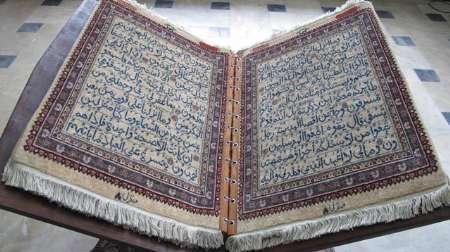 An Afghan artist, Khodabakhst Heidari, presented a tableau, on which Sura Yassin of Quran has been woven, to the Leader of Islamic Ummah  and Oppressed People Imam Sayyed Ali Khamenei. It took 13 years to be woven.
He took the tableau to Iranian Cultural office in Kabul to present the souvenir to the Supreme Leader.  He said the work was to take 12 years to be woven but he had to spend one more year on it.
The tableau carpet is 95×65 cm and creamy and pink in color. The tableau is 14 kg in weight. Yassin is the 36th Sura of Holy Quran.