Afghanistan
Afghan candidates agree to vote audit: Kerry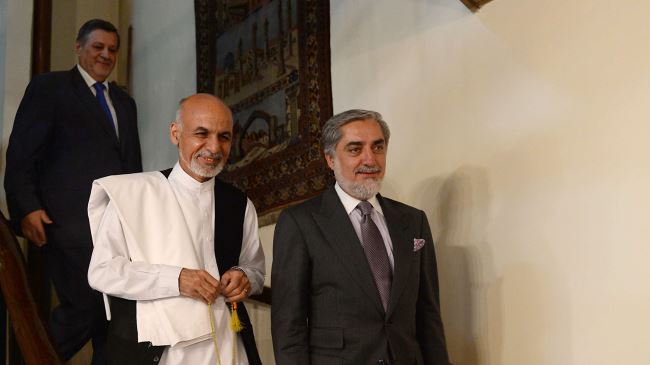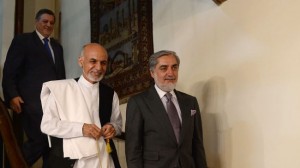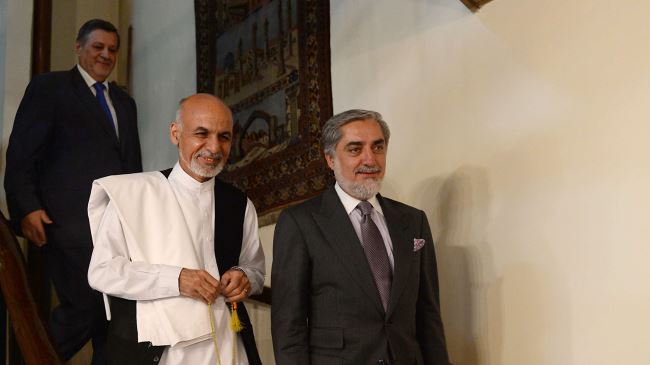 US Secretary of State John Kerry says both rival presidential candidates in Afghanistan have agreed to an audit of the entire eight million ballots cast in the country's runoff election.
"Both candidates have committed to participate in and stand by the results of the largest most possible audit. Every single ballot that was cast will be audited, all eight million," said Kerry said in a news conference in the Afghan capital of Kabul on Saturday night.
The top US diplomat made the comments after he brokered two days of intensive talks between feuding Afghan presidential rivals Ashraf Ghani and Abdullah Abdullah.
Kerry further said the audit of Afghanistan's vote results would kick off within a day and would take "a number of weeks."
The US official added that the audit would be carried out in Kabul, with Afghan and NATO forces transporting the ballot boxes to the capital.
"The winner will serve as president and will immediately form a government of national unity," he said.
Initial results of last month's presidential run-off showed that Ghani won the election with 56.44 percent of the votes, while Abdullah came second with 43.56 percent.
The turnout was over eight million out of an estimated electorate of 13.5 million voters.
Abdullah has rejected the initial results as unacceptable and fraudulent. He alleges that he was the victim of "industrial-scale" ballot-box stuffing, with many more votes than the voters registered in some areas.
The winner of the Afghan election will succeed outgoing President Hamid Karzai, who has been in power since the US-led invasion of the Asian country in 2001.