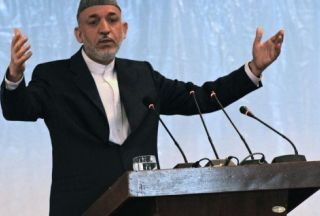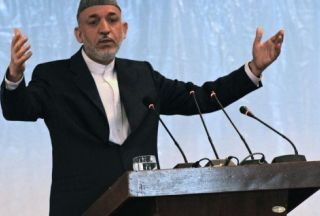 Afghanistan's parliament has approved five out of seven nominees to fill cabinet seats, including the important post of interior minister.
The replacements include minister of border and tribal affairs, commerce minister, minister of public works as well as minister of refugee affairs and repatriation.
Seven ministerial vacancies remain, including a top level position in Afghanistan's intelligence agency. The posts have been vacant for months after the parliament failed twice to endorse earlier nominees.
The move also comes after President Hamid Karzai's sacking of the interior minister and the intelligence chief earlier this month.
The dismissals have been widely reported to be connected to a rocket attack on a peace conference in Kabul on June 2.
Taliban militants targeted the site of Jirga meeting — where 1,600 Afghan tribal leaders gathered to find a solution to the country's instability at Karzai's request.
At least five explosions were heard near the venue of the tribal assembly and a bodyguard of the Afghan president was wounded. The Taliban militants claimed responsibility for the deadly incident.
The 2001 US-led invasion of Afghanistan has so far failed to bring security to the war-ravaged country.