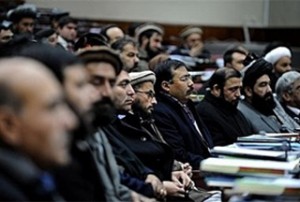 Afghanistan's parliament has rejected 10 of President Hamid Karzai's nominees for Cabinet posts, approving only seven of them.
The Afghan lawmakers voted on Karzai's second list of cabinet nominees on Saturday.
The vote comes two weeks after Afghan parliamentarians rejected most of the President's first choices, dealing him a serious blow.
Afghan parliamentarians rejected 17 out of Karzai's 24 proposed cabinet members earlier this month.