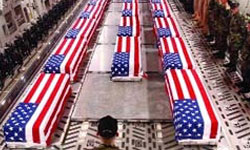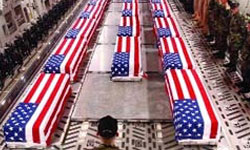 A veteran Afghan army pilot has opened fire on US-led forces in Afghanistan, killing at least eight foreign soldiers and a contractor, wounding several others.
The shooting took place at Kabul airport on Wednesday.
Several US-led foreign soldiers and Afghan troops were also wounded in the incident.
The Afghan pilot was shot dead at the scene.
Afghans have become increasingly angry over the continued US-led occupation of their country, with such outrage also affecting Afghan police and army ranks.
NATO troops have recently come under a number of assaults by disgruntled Afghan security forces with some of the attacks causing multiple fatalities among the US-led forces in the occupied country.
At least 150 US-led foreign troops have been killed in Afghanistan so far this year.
The deadly incidents come as Taliban militants are believed to have been making inroads in different parts of Afghanistan.
The surge in violence comes despite the presence of 150,000 foreign troops in the country.
The US-led invasion took place in 2001 with the official objective of curbing militancy and bringing peace and stability to the war-ravaged country.
Anti-war groups have highlighted the fact that Afghanistan still remains unstable ten years after the invasion.