Afghanistan
Afghan police return to work alongside Taliban at Kabul airport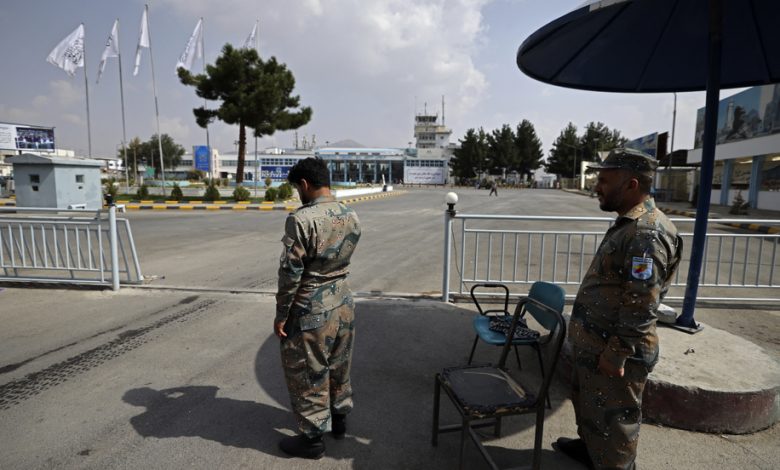 Afghan police officers have returned to work alongside Taliban security at the Kabul airport, as the international airfield is resuming operations following the hasty withdrawal of foreign forces from Afghanistan.
Afghan police had abandoned their posts after the Taliban took power last month. But the Taliban have granted a general amnesty to everyone who worked for the former government — including the army, police and other security branches.
Two officers said they had returned to work after receiving calls from Taliban commanders on Saturday
"I came back to work yesterday more than two weeks after being sent home," one of the police officers told AFP on condition of anonymity on Sunday.
"I received a call from a senior Taliban commander who asked me to come back," another officer said. "Yesterday was great, so happy to serve again."
Border police members also deployed at several checkpoints outside the main buildings of the airport, including the domestic terminal.
An airport employee also confirmed that the border police had been deployed around the airport since Saturday. "They are sharing the security with the Taliban," he told AFP.
Meanwhile, some women have also reportedly returned to their posts at the airport.
"I need money to support my family," said Rabia Jamal, the 35-year-old mother of three. "I felt tension at home… I felt very bad," she told AFP. "Now I feel better."
But of the more than 80 women working at the airport, just 12 have returned to their jobs, the report said.
The Taliban had called on women to stay at home for their own security.
The Taliban have pledged to rule differently compared to their first stint in power, when girls and women were banned from education. Women, they say, will be allowed to attend university, but there would be a ban on mixed classes under their rule.
The US-led invasion of Afghanistan in 2001 removed the Taliban from power, but it worsened the security situation in the country. Two decades later, the Taliban are now poised to run the country again.