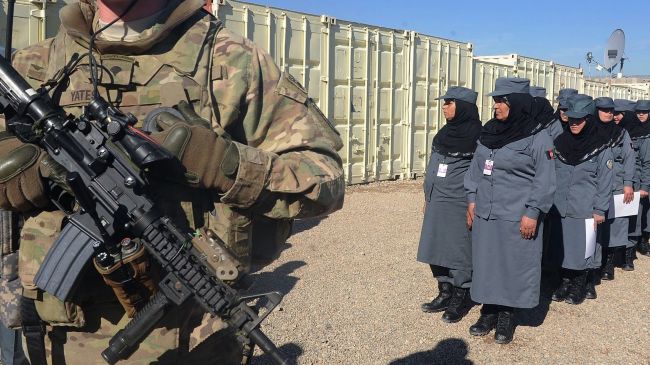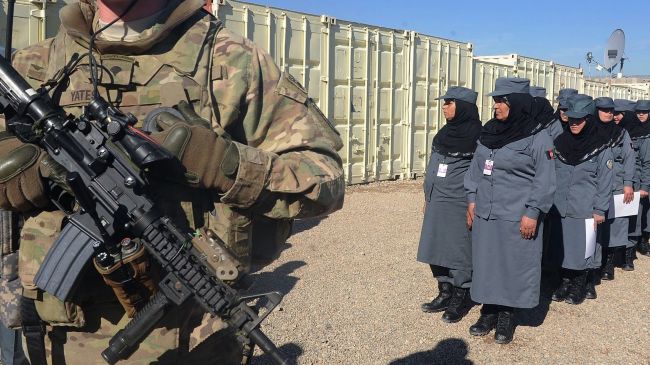 An Afghan policewoman has fatally shot a US police advisor in the police headquarters in Afghanistan's capital, Kabul, Press TV reports.
"A US police adviser was killed in an attack by an Afghan policewoman," a spokesman for the US-led NATO forces in Afghanistan said on Monday.
This is reportedly the first time an Afghan policewoman has opened fired on the US-led forces in the war-torn country.
Over the past months, there has been a rise in the so-called "green-on-blue" attacks in Afghanistan, in which Afghan security forces turn their weapons on US-led forces.
Nearly 60 foreign soldiers, about half of them Americans, have been killed this year in such attacks.
The United States invaded Afghanistan in 2001 under the pretext of combating terrorism. The offensive removed the Taliban from power, but insecurity continues to rise across the country despite the presence of thousands of US-led soldiers.
The US-led war in Afghanistan, which has caused record-high civilian and military casualties, has become the longest military conflict in US history.
According to the website icasualties.org, a total of 396 US-led troops have lost their lives in Afghanistan so far this year.
The escalating human cost of the war is putting a great deal of pressure on NATO member states to withdraw their troops.