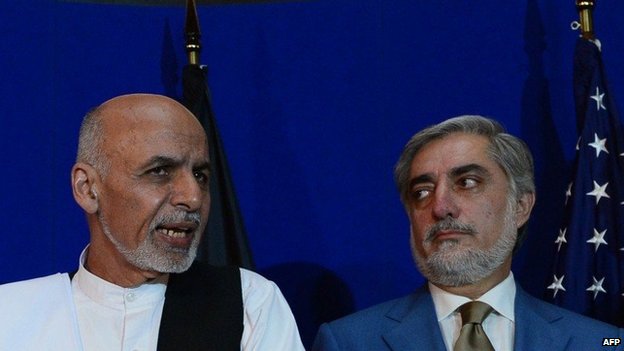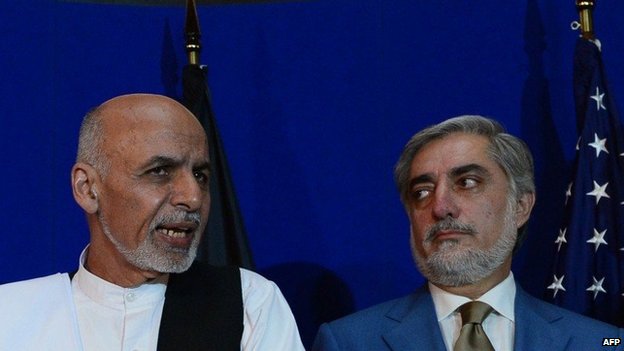 A deal to form a government of national unity in Afghanistan has been signed at a ceremony in Kabul.Ghani, Abdullah
The final vote count is also scheduled for release, after being delayed for last-minute talks to break a deadlock that plunged Afghanistan into crisis.
Under the deal, Ashraf Ghani becomes president while runner-up Abdullah Abdullah nominates a CEO with powers similar to those of prime minister.
The final result of the bitterly contested poll is due to be announced. Both sides had accused the other of fraud following the election.
Ghani and Abdullah signed the agreement at a ceremony inside the presidential palace in the capital, Kabul. They then stood and embraced each other.
Outgoing Afghan President Hamid Karzai congratulated the two men, saying that the agreement was "for the progress and development of this country".
"On behalf of the Afghan nation, I am congratulating them on this understanding and agreement," he said in his speech.