Afghanistan
Afghan presidential rivals to sign unity deal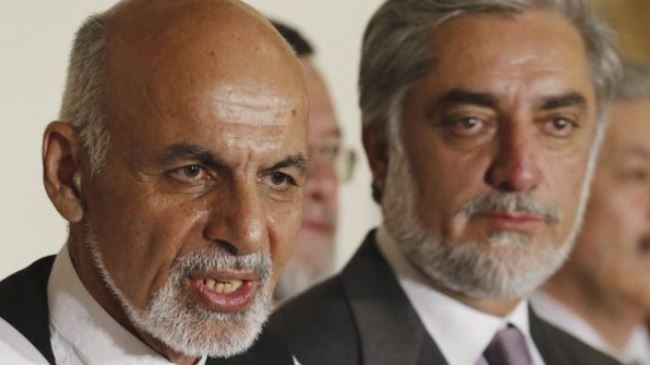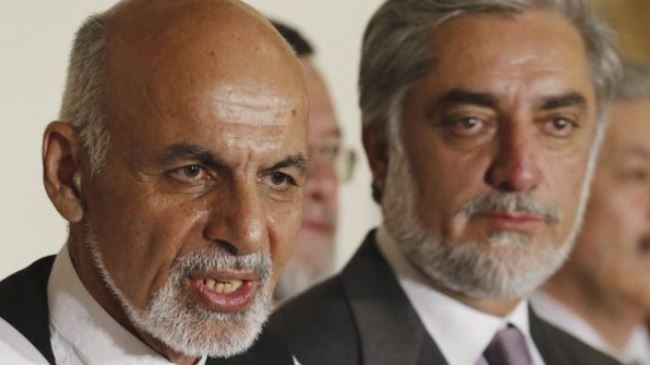 Afghanistan's two rival presidential candidates, Abdullah Abdullah and Ashraf Ghani, are expected to sign a power-sharing agreement.
Abdullah and Ghani are expected to sign a deal to form a unity government on Sunday.
"Both candidates are expected to sign an agreement on the structure of National Unity [Government] tomorrow," the spokesman for outgoing President Hamid Karzai, Aimal Faizi, said late Saturday.
The agreement was reportedly reached during a meeting between the two candidates and Karzai.
This comes as Afghanistan's Independent Election Commission (IEC) is also expected to announce the final results of the country's disputed presidential election.
The two candidates claim to have won the presidential election held in June.
Ghani, who won the election based on preliminary results, is set to become president, with Abdullah possibly taking on the role of "chief executive officer."
Earlier this month, UN Secretary General Ban Ki-moon called on both candidates to agree to a unity government deal.
The new government will replace the administration of Karzai, which has been in power since Washington and its allies invaded the country in 2001.
Afghanistan's new government will have to decide on its relationship with the US-led NATO alliance, after Karzai refused to sign a security agreement that would ensure a continued presence of foreign military forces in the country.