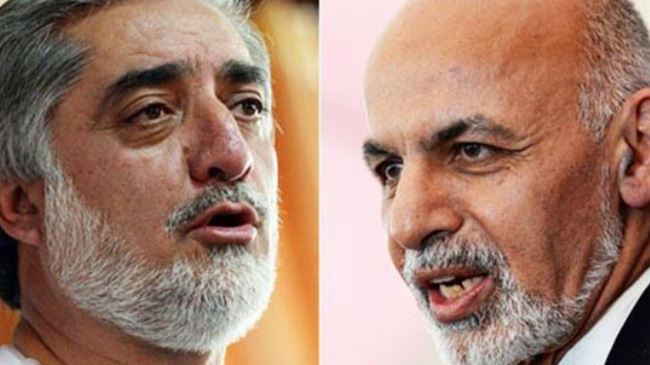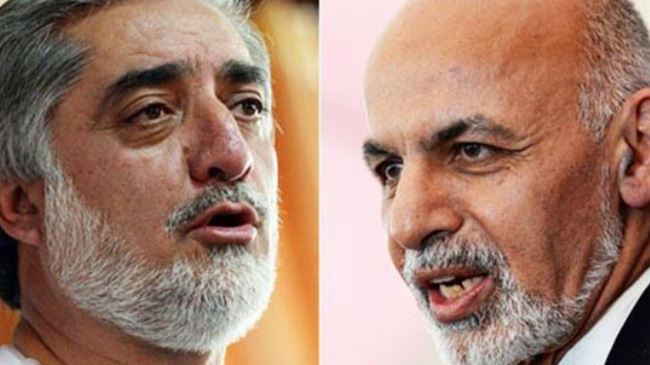 Afghanistan's Independent Election Commission (IEC) is due to announce the result of the country's disputed presidential election on Sunday.
"The IEC will officially announce the final result of the presidential election tomorrow," IEC spokesman, Noor Mohammad Noor, said on Saturday.
The announcement came as the two rival candidates, Ashraf Ghani and Abdullah Abdullah, are holding last-minute talks on a power-sharing agreement.
According to Mujib Rahman Rahimi, a spokesman for Abdullah, the two candidates are preparing to ink a deal.
"They are set to meet again shortly today to reach a final agreement," he said, adding, "The IEC is not supposed to announce the final results before the agreement is finalized."
Meanwhile, Ghani's campaign team said it would issue an update on the talks later on Saturday.
The impasse between Ghani and Abdullah since the June 14 vote has plunged Afghanistan into a crisis. Both candidates claimed to have won the election, which was engulfed in allegations of massive fraud.
UN and Afghan election officials spent weeks auditing the results following the allegations of vote fraud while both candidates have said they are committed to a power-sharing government regardless of the election outcome.
Ghani, who won the election based on preliminary results, is set to become president, with Abdullah possibly taking on the role of "chief executive officer."
The winner will replace outgoing President Hamid Karzai, who has been in power since Washington and its allies invaded the country in 2001.
Karzai, whose successor was initially set to be inaugurated on August 2, was constitutionally banned from standing for a third term in office.