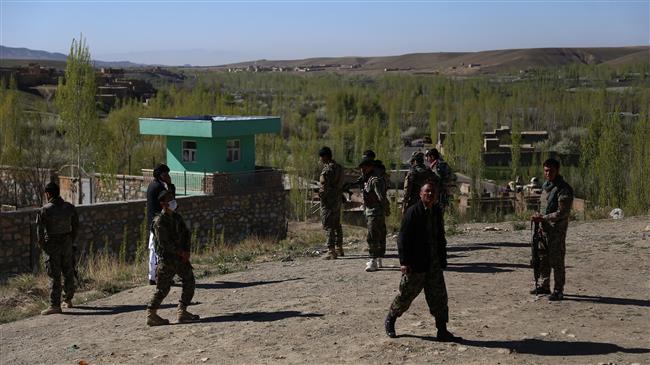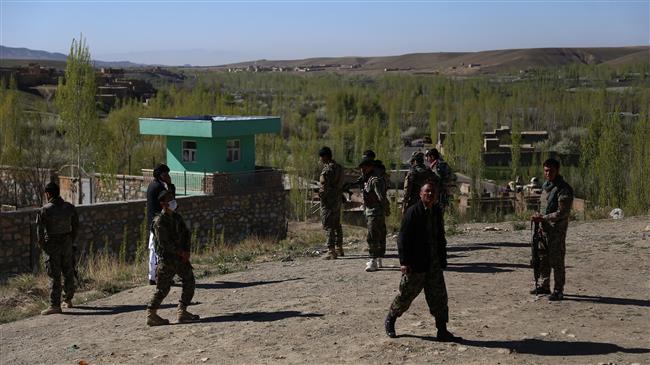 Taliban militants in Afghanistan have launched an attack on a district in southeastern Ghazni Province, killing five police officers on the first day of a ceasefire declared by the government.
The Taliban attack in early hours of Tuesday morning was confirmed by provincial governor's spokesman Arif Noori, who added that the militants used an explosive-laden Humvee to enter the provincial police headquarters in the Moqor district before raising suspicions of the security forces, who began firing toward the vehicle. The driver of the vehicle then detonated the explosives planted on it.
Local reports further cited provincial officials as saying that a gun battle ensued between police forces and the Taliban militants, killing five officers and injuring numerous others. Reports about the number of injured officers vary between 12 and 26.
Reports also cited unnamed sources as saying that the district governor was among those injured in the fighting.
Moreover, at least 26 Taliban militants were also reported killed in a gun battle after reinforcements arrived at the scene.
An unnamed official was also cited as saying that clashes between the two sides were still continuing in the vicinity of the district.
The development came after Afghan President Mohammad Ashraf Ghani on Thursday announced a truce with the Taliban effective from the 27th day of the holy month of Ramadan until five days after the Eid al-Adha, which marks the end of the fasting month.
Afghanistan announces a week-long ceasefire with the Taliban militant group for the Eid al-Fitr holiday.
The Taliban themselves announced a truce of their own starting on Friday.