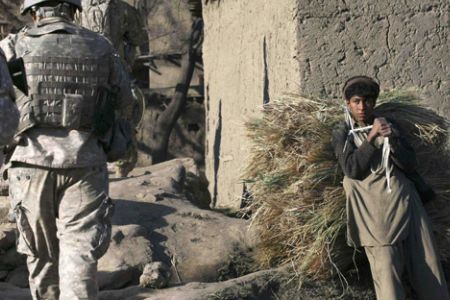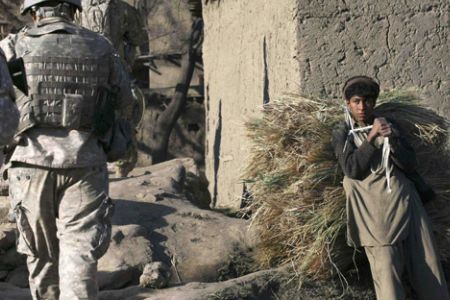 The total death toll of the US-led foreign troops in Afghanistan has passed the 2,000 mark since the beginning of the war in 2001.
The deaths of at least one more US service member, an Australian and a Briton over the past two days have pushed the total fatalities to 2002.
Of those killed, 1,226 Americans, 331 are British and the remaining 445 deceases soldiers are from the other 44 NATO partners in the International Security Assistance Force.
The latest deaths pushed the overall number of foreign troops killed there this year to 434.
NATO commanders have warned the battle will only get tougher this year as US-led troops push ahead with plans to take control of Taliban strongholds in the south.
The tally is based on military reports compiled by news agencies and websites tracking coalition casualties in Afghan and Iraq wars.
However, Afghanistan's official Baakhtar News Agency in a recent report said the war has claimed the lives of some 4,500 foreign soldiers.
The latest figures come as US-led forces experience some of their deadliest days in Afghanistan.
NATO member states are facing growing public opposition to the war in Afghanistan.
This is while anger and frustration has been mounting among Afghans over the deaths of civilians at the hand of US forces.
The UN has put the number of civilian casualties at nearly 1,300 so far this year. It blames a quarter of the deaths on foreign troops.
Civilians have been the main victims of violence in Afghanistan, particularly in the country's troubled southern and eastern provinces.
Nine years after the US-led invasion of Afghanistan, the foreign presence has yet to establish security in the country.