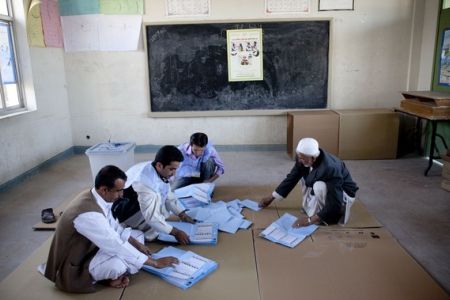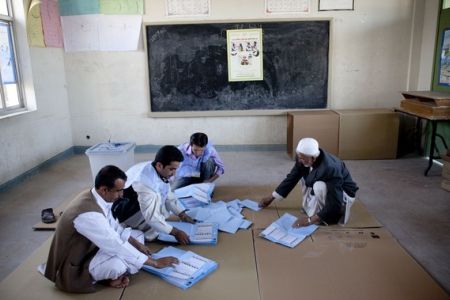 Vote counting has begun in Afghanistan after parliamentary elections were held amid threats and attacks in the war-ravaged country.
Polls officially closed on time but people still queuing outside a number of polling stations which still allowed them to vote late on Saturday.
While eyewitness reports have suggested a lower-than-expected turnout, Fazil Ahmad Manawi, the country's senior election official, said the turnout was an estimated 40 percent.
"This is not a final figure," Manawi said.
Afghans voted despite Taliban threats to derail the elections. Almost 3,000 Afghan soldiers and police were deployed across the country to protect voters.
Militants, however, managed to fire rockets in several cities and set off bombs at a polling station.
More than two dozen people were killed and several security personnel were wounded in the attacks.
A Press TV correspondent says preliminary results from the elections are not expected before early next month.