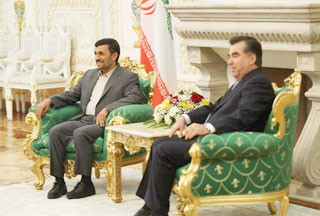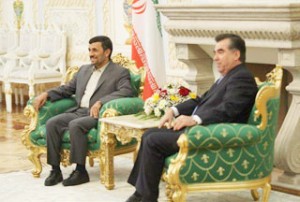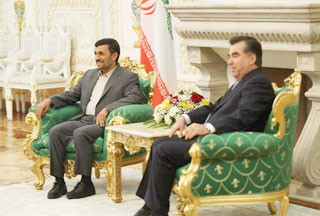 Iranian President Mahmoud Ahmadinejad has held talks with his Tajik counterpart Imamali Rahman, discussing the dire situation in neighboring Afghanistan.
"We will make efforts to ensure security and prevent challenges," Ahmadinejad told journalists after the Monday talks. "We are following the situation in Afghanistan and Pakistan and the region, and we want peace and stability to be established as soon as possible."
The US-led war in Afghanistan has killed more than 1,440 civilians this year — a figure almost equal to the US-led coalition's overall death toll in over eight years of hostilities.
Afghanistan Independent Human Rights Commission (AIHRC) reported the fatalities, saying that 40 percent of the deaths had been caused by the foreign forces.
Meanwhile, the UN Assistance Mission in Afghanistan (UNAMA) has warned that, compared to 2008, this year's death toll shows a 10.8 percent increase.
Ahmadinejad said he hoped that plots by arrogant states to destabilize the region will end soon. He warned that the military presence of foreign nations in "a number of regional countries" would fuel insecurity.
The Iranian president said that his country wants peace and security returned to neighboring Afghanistan.
Ahmadinejad, who heads a high-ranking politico-economic delegation, also held talks with the speaker of the Tajikistan's Parliament.
Tajiks and Iranians have been historically and culturally connected for thousands of years and the two nations speak the same language but with different accents.
Iran was one of the first countries to recognize Tajikistan as an independent state in 1991, following the collapse of the Soviet Union, and the first nation to establish an embassy in Dushanbe.
Due to the resurgence of the Persian culture in Tajikistan, Iran helped encourage cultural exchanges through conferences, media, and film festivals.
Iranian television programs, magazines, and books are increasingly common and popular in Tajikistan.