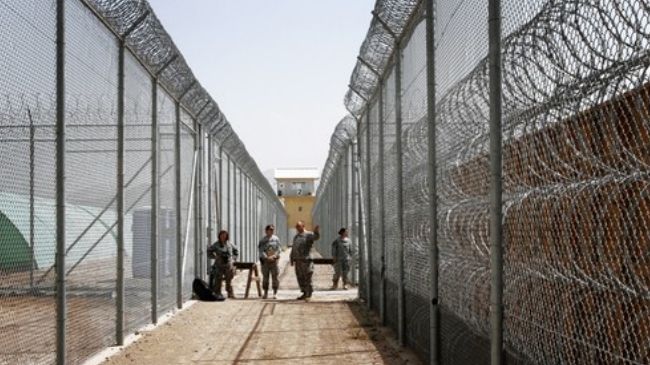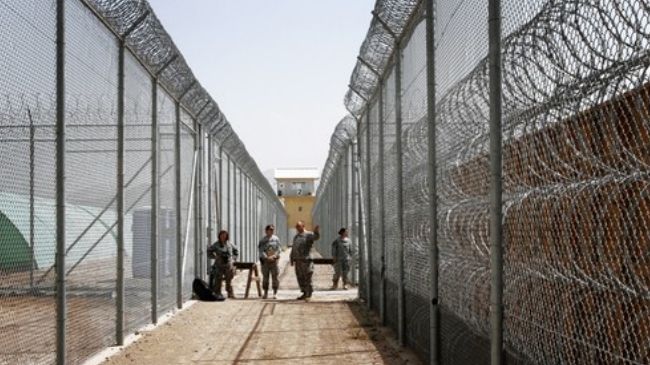 The government of Afghanistan says it is releasing scores of suspected Taliban militants from prison as there is no evidence against them.
On Thursday, Afghan President Hamid Karzai ordered the release of 72 prisoners, who are being held at Parwan Detention Center, a jail at the US-run Bagram Air Base north of the capital Kabul.
Karzai's spokesman Aimal Faizi said there was not sufficient evidence against 72 of the 88 prisoners to put them on trial.
"We cannot allow innocent Afghan citizens to be kept in detention for months and years without a trial for no reason at all," Faizi stated.
"We know that unfortunately this has been happening at Bagram, but it is illegal and a violation of Afghan sovereignty and we cannot allow this anymore," he added.
Some political analysts believe the Afghan government hopes that the releases could help kick-start peace talks with the militant group.
Meanwhile, the United States opposed their release, saying the inmates had been involved in the killing or injuring of several US-led troops in Afghanistan.
"These 72 detainees are dangerous criminals against whom there is strong evidence linking them to terror-related crimes, including the use of improvised explosive devices," said US State Department spokeswoman Jen Psaki.
The move is set to further strain US-Afghanistan relations as Washington has been mounting pressure on Kabul to sign a long-delayed security deal.
The so-called Bilateral Security Agreement allows several thousand US troops to stay in Afghanistan beyond 2014.
The United States and its allies entered the war in Afghanistan in October 2001 as part of Washington's so-called war on terror. The offensive removed the Taliban from power, but after more than 12 years, the foreign troops have still not been able to establish security in the country.