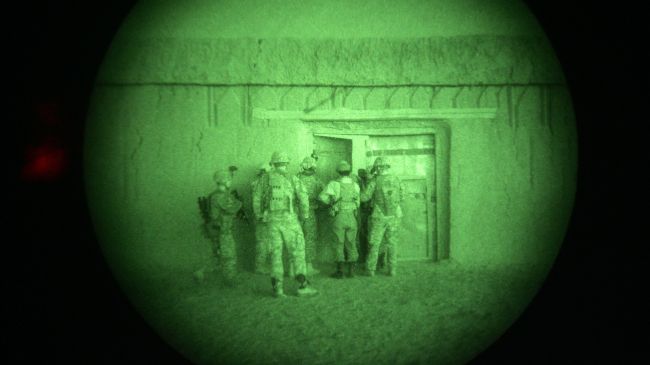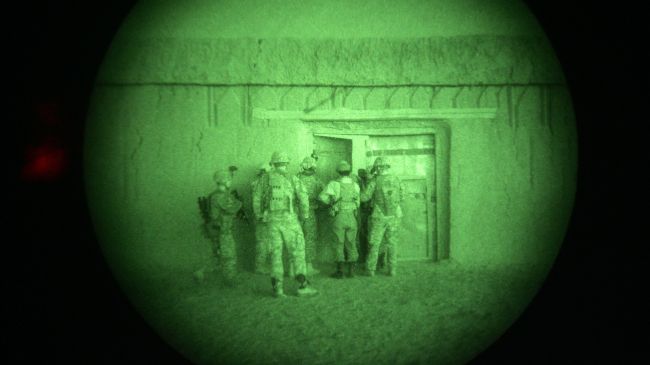 The new Afghan government has silently lifted the ban on the notorious night raids that former President Hamid Karzai had imposed, a report says.
The New York Times, citing Afghan and Western military officials, said the raids in some cases will include members of American Special Operations units.
"The discussions over the night raids are underway; soon they will begin," the daily quoted the first Vice President of Afghanistan Abdul Rashid Dostum as saying.
According to Afghan commander Maj. Gen. Abdul Hameed, about 200 Afghan special forces have recently been sent to Kandahar Province to start training in night raid techniques.
However, Gen. Mohammad Zahir Azimi, the spokesman for the Afghan Defense Ministry, did not confirm or deny the reports on the resumption of the night raids.
"It is above my authority to comment," he said, adding, "The government or National Security Council can comment on it. I cannot."
President Karzai had banned the controversial night raids for the most part of 2013. The raids carried out by American forces, who were in some cases accompanied by Afghan troops, had resulted in countless civilian casualties.
The report came as US President Barack Obama has allowed the American troops, who are set to remain in Afghanistan beyond 2014, to get involved in combat operations.
The night raids that often turned into large-scale deadly operations were a major source of friction between Washington and Kabul.
Afghanistan remains insecure more than a decade into the US-led invasion of the country in 2001.