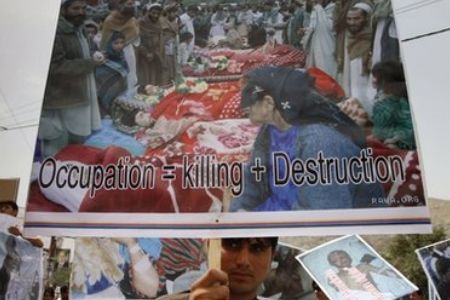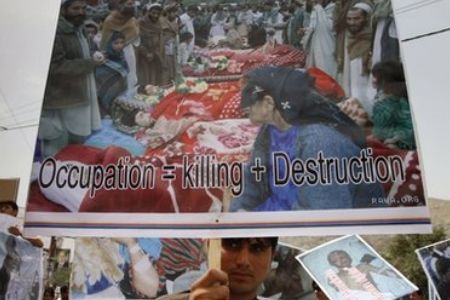 Hundreds of people in eastern Afghanistan have protested against the high number of civilian casualties by US-led forces.
About 300 protesters gathered in the main market of Wardak province's Sayed Abad district on Thursday after they said that US forces had killed three villagers.
They shouted "death to the United States" and blocked a main road, the Associated Press reported.
Elders from Zarin Khil village said American troops stormed into a family's house and shot three brothers — all young men — and then took their father into custody.
The deaths happened before dawn, said district Police Chief Abdul Karim Abed.
Police are investigating the allegations but could not yet confirm or deny the account, he said.
The United Nations Assistance Mission in Afghanistan reported the civilian casualties in the country have risen by 31 percent in the first six months of 2010 compared to the same period in 2009.
The report also noted that over 1,270 civilians have been killed and nearly 2,000 others have been injured as a result of the conflict.
Afghanistan has been the scene of daily attacks and many civilians and Afghan security forces along with international troops were killed since the US-led invasion of the country in 2001.