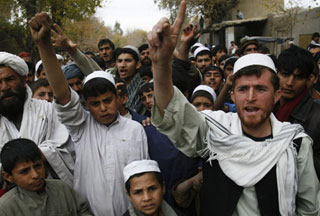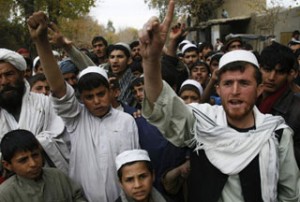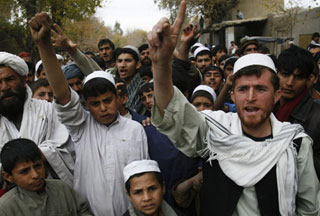 Hundreds of Afghan people have rallied in the southern city of Kandahar to condemn the killing of civilians by US-led troops, according to authorities.
The protesters shouted anti-US and anti-NATO slogans on Monday.
The demonstration came after international forces killed at least four civilians, including a woman and a child, in Kandahar's Zhari district earlier on Monday.
Foreign troops opened fire on a passenger bus, according to Afghan officials. At least 23 more civilians were also injured in the shooting.
NATO confirmed the shooting, saying a joint Afghan-NATO investigation team has been sent to the scene of the killings.