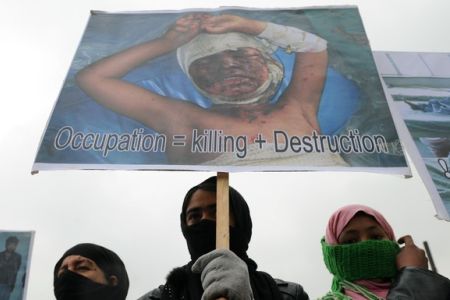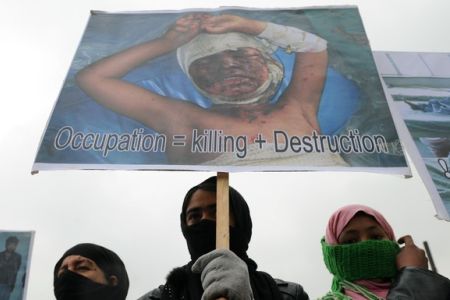 Hundreds of angry protesters in Afghanistan have rallied against US-led military operations in the war-ravaged country following the killing of nine Afghan children in the northeast region.
The demonstrations took place in the capital Kabul on Sunday to condemn the recent killing of the children by US-led forces in the country.
On Tuesday, a US-led air strike claimed the lives of nine children in Afghanistan's Darah-Ye Pech district, Kunar province.
The protesters chanted "Death to America" and "Death to the Invaders".
The demonstration follows similar rallies in the northeastern province of Kunar.
The NATO-led International Security Assistance Force (ISAF) said late Tuesday it was probing the civilian casualties after its troops carried out the aerial attack on the children while they were busy collecting firewood.
Afghan President Hamid Karzai condemned the killings while US President Barack Obama said he was sorry about the incident.
Climbing civilian casualties have been a key source of tension between Kabul and foreign forces in Afghanistan.
Thousands of Afghan people have so far lost their lives as a result of military operations by the US-led foreign troops since their 2001 invasion of the country.
Afghan officials, including President Hamid Karzai, have repeatedly condemned persisting attacks on civilians by the US-led forces.
More than 2,400 civilians are reported to have been killed in 2010 by foreign forces as well as militants in the war-ravaged country.