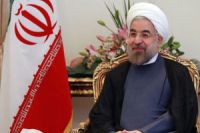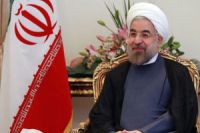 The Iranian president has ruled out any foreign intervention in Afghanistan's internal affairs, calling for an Afghan solution to the problems facing the country.
According to Press TV, Hassan Rouhani said in a meeting with new Iranian Ambassador to Kabul Mohammad Reza Bahrami on Saturday "The problems of Afghanistan should be resolved by the people of that country."
He added "Certainly, the interference of foreigners will do no good to improve the situation in that country."
Rouhani further called for the expansion of Tehran-Kabul relations in various fields.
The meeting between Rouhani and Bahrami came as the latter, a former ambassador to Afghanistan, replaces Abolfazl Zohrevand, who has also served as a deputy foreign minister and Iran's ambassador to Italy.
In September 2007, Afghan President Hamid Karzai awarded Bahrami with the highest state order, Ahmad Shah Massoud Badge of Honor, in his farewell meeting at the end of his diplomatic mission in the country.