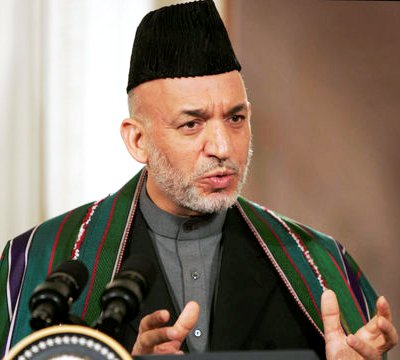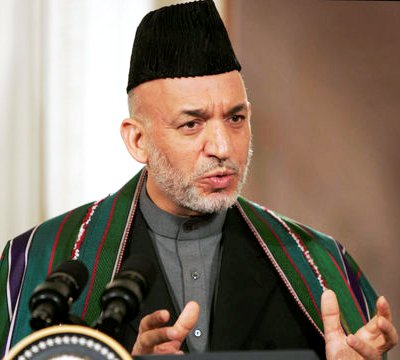 Afghan President Hamid Karzai says that Afghanistan is strictly opposed to any US attack on Pakistan and will stand by Islamabad if Washington takes such an extreme step.
"God forbid, if a war erupts between Pakistan and the United States, we (Afghanistan) will stand by Pakistan," Karzai told Pakistan's Geo television network in an interview broadcast on Saturday, Reuters reported.
Karzai also said that if Pakistan is ever attacked by another country and needs help, "Afghanistan will be there with you. Afghanistan is a brother."
The Afghan president stated, "Afghanistan will never forget the welcome, the hospitality, the respect, and the brotherhood showed by the Pakistani people towards the Afghan people."
Karzai added, "Anybody that attacks Pakistan, Afghanistan will stand with Pakistan. Afghanistan will be a brother of Pakistan. Afghanistan will never betray a brother."
During a meeting with US Secretary of State Hillary Clinton in Islamabad on Thursday, October 20, Gilani raised the objection and stated that the United States must use the bilateral forum to voice any complaints.
Meanwhile, Pakistani Army Chief General Ashfaq Parvez Kayani has cautioned the United States against launching a unilateral ground operation in the North Waziristan tribal region of Pakistan.
In a closed door briefing on Tuesday, October 18, Kayani told Pakistani lawmakers, "Any such attack by US forces from across the Afghan border would prove 10 times harder than the wars in Iraq and Afghanistan."
Reports that US troops are massing in Afghanistan along the border with Pakistan have raised concern in Pakistan that the US might be planning an attack on North Waziristan.
The aerial attacks, initiated by former US President George W. Bush, have escalated under President Barack Obama's administration.
Tension between Islamabad and Washington increased following a secret US attack in Pakistan that allegedly killed al-Qaeda leader Osama bin Laden in May.