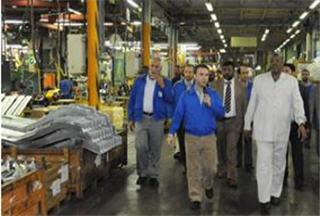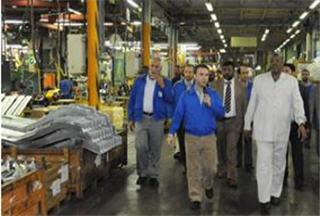 A number of African countries have called on Iranian giant carmaker Iran Khodro (IKCO) to increase its car exports to the impoverished continent.
According to the company's website, Mahboub M. Maalim, the executive secretary of Intergovernmental Authority on Development (IGAD) said African markets, particularly the Somali's are interested in IKCO cars.
He further lauded both the modern technology and the active manpower of the company and said the future of Iran's car production was promising.
Heading up a diplomatic delegation visiting Iran Khodro Company, IGAD executive secretary also praised the high level of logistics of IKCO as another strong point of this company.
Maalim who is originally from Somalia said that his country's car market is also eager to have IKCO cars and added, "His country prefers to use IKCO products for individuals and public instead of those of Westerns."
"Auto industry is a good opportunity to improve Tehran-Mogadishu ties", he said.
"A giant industrial group like IKCO has bestowed Iran a significant position in the region and amongst the Islamic countries," he added.
In the sideline of the African delegation visit, Abdolazim Sadian, IKCO Deputy CEO in export referred to the East African car market demand for right-hand drive cars and expressed the IKCO's readiness to produce such cars.
"We have already manufactured samples of RHD cars," he said.