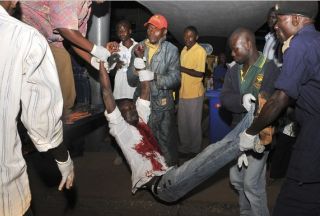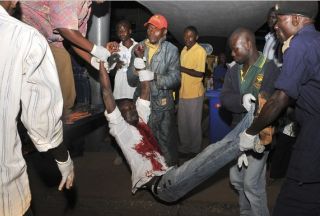 The African Union (AU) has denounced the deadly blasts in the Ugandan capital of Kampala which left dozens killed or wounded.
The AU commissioner for peace and Security Ramtane Lamamra has dismissed the incident as a terrorist act, saying the attacks should be condemned in 'the strongest possible term.'
Somalia has also described the blasts as evil.
At least 74 people were killed and scores more injured after simultaneous explosions hit a rugby club and a restaurant in Kampala late Sunday.
The victims were watching World Cup final.
No person or group has claimed responsibility for the attack yet. Ugandan police have pointed the finger at Somali militants.