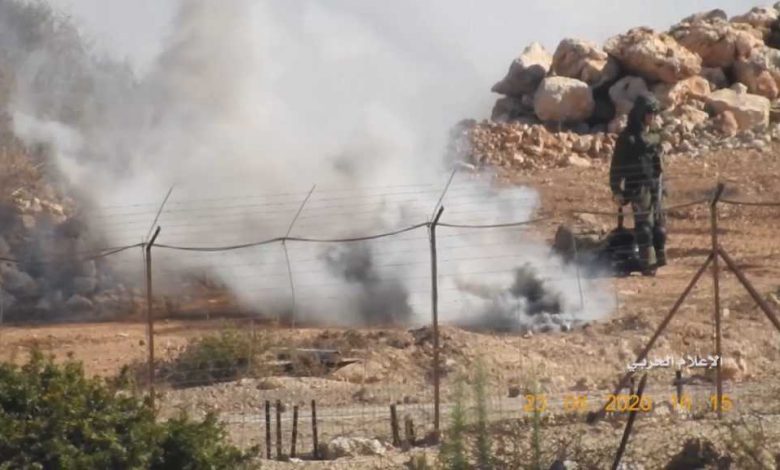 It seems that the Israeli fear of Hezbollah's retaliation to the killing of one of its fighters in Syria has gone beyond 'innovation'. Last year, the Israeli occupation put a mannequin inside military vehicles at the border with Lebanon in a bid to create illusive target. The mannequin was shortly discovered by Hezbollah back then.
However, this year's version witnessed some change, with occupation soldiers resorting to a new technique: a robot.
According to Hezbollah's War Media Center, 3 Israeli Merkava tanks crossed the technical fence on Sunday (August 23) without crossing the Blue Line in the vicinity of Mais Al-Jabal Lebanese border town.
"The occupation forces fired smoke bombs as they fixed a soldier-like robot at the area in a failed attempt to allure the Resistance," the War Media Center added.