Europe
After Paris Massacre, Denmark Monitoring the situation carefully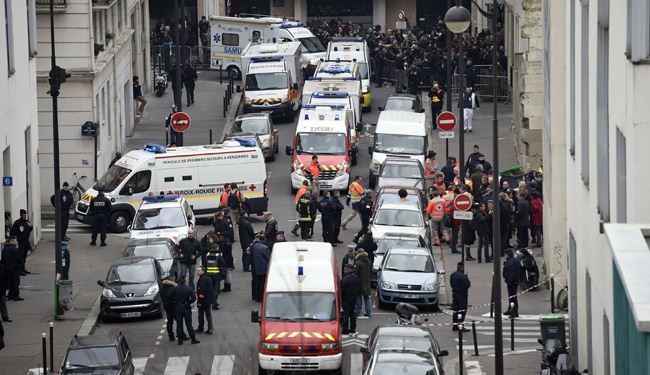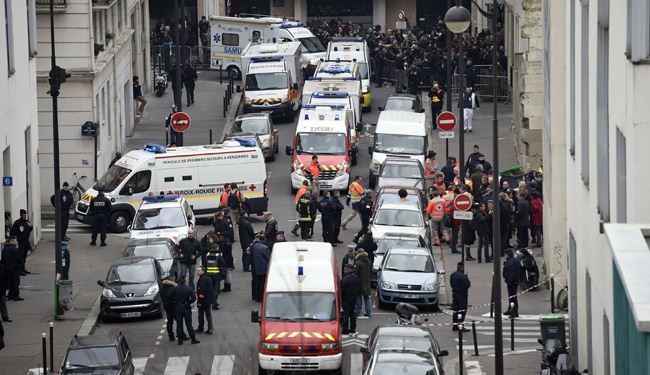 The Danish security and intelligence service said in a statement that it was monitoring the situation carefully.
The Danish newspaper that caused a global stir with a series of cartoons of the Prophet Mohammed (PBUH) stepped up security on Wednesday after a deadly attack on a French satirical weekly, a report said.
Jyllands-Posten informed its staff by e-mail about the unspecified security measures after the armed attack on the Charlie Hebdo in Paris, in which at least 12 were killed, the Danish paper Berlingske said on its website.
"We are following closely the situation in connection with the attack on Charlie Hebdo in Paris earlier today." Berlingske quoted the email as saying.Christine Blach, a spokeswoman for the newspaper, refused to comment on the security measures when contacted by AFP.
Jyllands-Posten published 12 cartoons on September 30, 2005, which caused angry and sometimes deadly protests worldwide. The cartoons were reprinted by Charlie Hebdo in 2006.
cartoon mocking ISIS leader Abu Bakr al-Baghdadi
However it is believed that ISIS is behind the terrorist attack to offices of French satirical weekly Charlie Hebdo on Wednesday which killed at least 12 people. A cartoon mocking ISIS leader Abu Bakr al-Baghdadi was tweeted by the French magazine Charlie Hebdo just an hour before two gunman burst into their offices and shot dead at least 12 people.
Three gunmen are on the run after launching terror attack. French interior minister Bernard Cazeneuve said a manhunt is under way to trace the perpetrators of the raid.