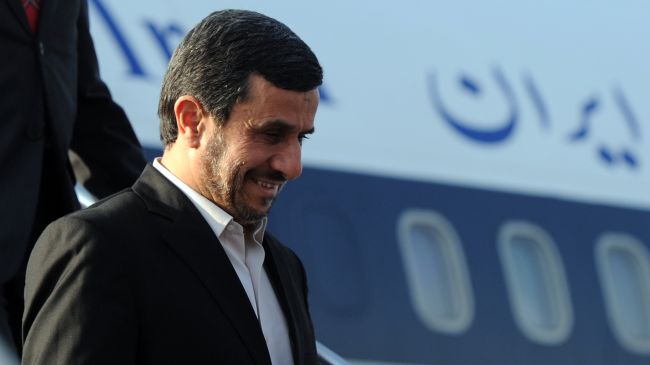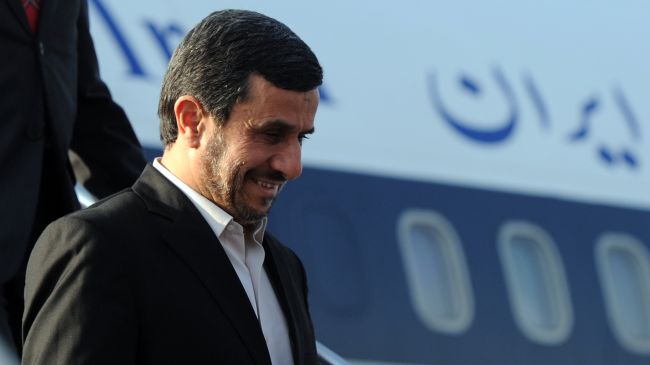 Iran's President Mahmoud Ahmadinejad has arrived in Pakistan's capital, Islamabad to take part in a tripartite summit on regional cooperation and developments.
Ahmadinejad was welcomed by Pakistani president Asif Ali Zardari and Prime Minister Yusuf Raza Gilani upon his arrival on Thursday at the Aiwan-e Sadr (presidential residence) in Islamabad.
The two presidents have reportedly held a meeting focusing on political and economic cooperation and ways to strengthen bilateral ties.
Ahmadinejad is scheduled to attend a two-day tripartite summit, which will open on Friday with the participation of his Afghan and Pakistani counterparts Hamid Karzai and Asif Ali Zardari.