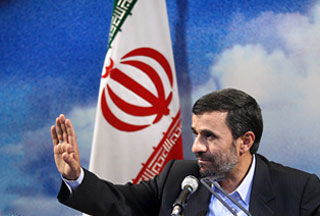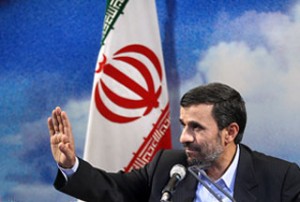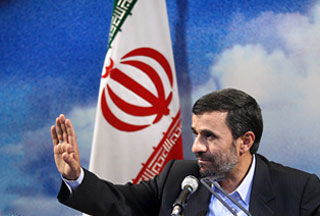 Iranian President Mahmoud Ahmadinejad expresses readiness to negotiate on a wide range of global issues but reiterates that Tehran will not hold talks on its "inalienable [nuclear] rights."
"We are ready to hold talks on international cooperation and ways to resolve ongoing economic and security problems in the world as we believe that such issues cannot be settled without collective participation," Ahmadinejad said in a meeting with the British ambassador to Tehran, Simon Gass, on Sunday.
The West accuses Tehran of seeking nuclear weaponry. However, Iran insists its program is a civilian one and has called for the removal of weapons of mass destruction around the globe.
President Ahmadinejad, meanwhile, urged the West to make reform in its attitude toward the Iranian nation.
"We will never negotiate our inalienable right since it regards access to peaceful nuclear technology as its lawful and definite right," added the president.
His remarks came after White House spokesman Robert Gibbs said the US would engage Iran but to discuss the country's nuclear program.
The US move was preceded by a package of proposals by Tehran, aimed at solving global issues.